We are look forward to meeting you on Sunday. Please contact us anytime with any question you may have.
As a church we exist to make the love and hope of Christ Evident to everyone, everywhere.
Join Us Sundays 1030 am
105 Main St. Hudson, NC 28638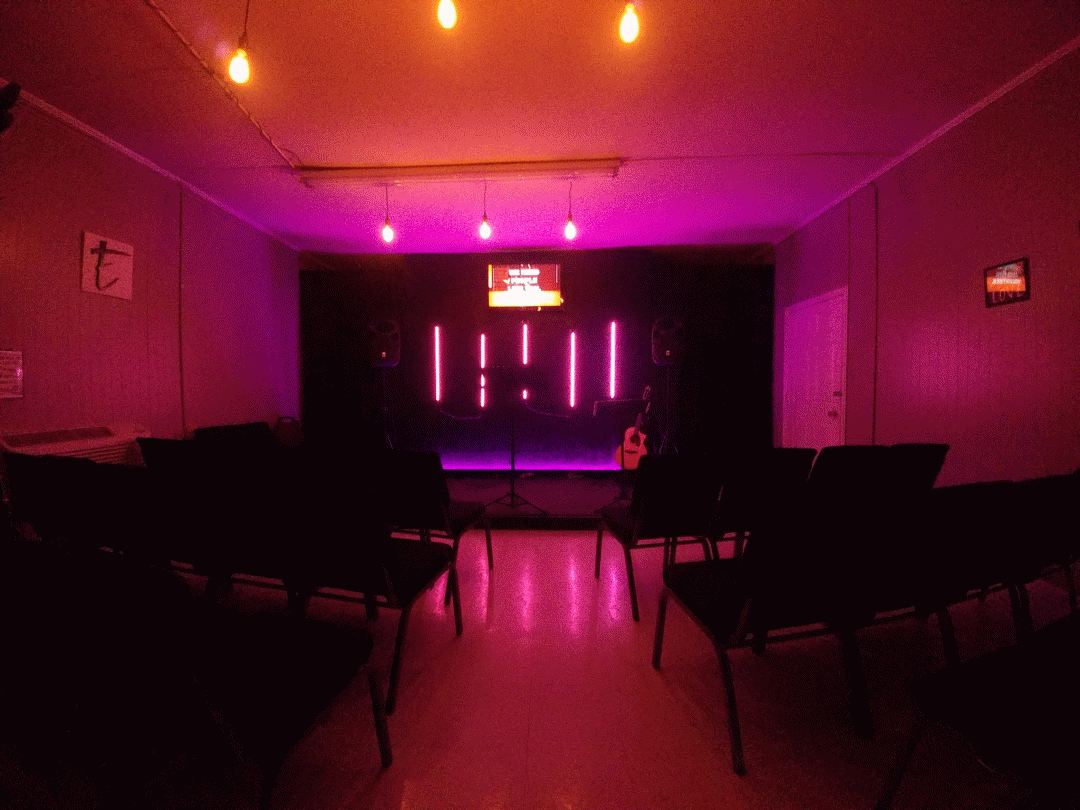 Justin Main
ASSOCIATE PASTOR
Pastor Justin started preaching when he was 16 years old. He served as Youth Pastor at 2 different churches before helping launch Evident Church in 2017. He is now the Associate & Creative Pastor helping direct the worship and creative elements within Evident.
He has been married to his wife Jamie for 14 years and they have one son, Zion.
Pastor Eric Baker has been in Church leadership for 20 years & has been the Lead Pastor of Evident Church since the church launched one year ago. He is on a mission to Make the Love and Hope of Christ Evident to Everyone, Everywhere. Pastor Eric is known for his straight forward communication style and is determined to use all the tools and gifts he has been given to reach people for Christ, to build up people, families, and communities. He and his wife Alicia have been married for 19 years and have four children Josh, Charity, Amber, and Jaxon.
Evident Worship is the worship ministry of our Church. Each week we prepare to lead an authentic & honest worship experience.
Brandon Scott
YOUTH DIRECTOR
Brandon Scott has been with Evident Church since August 2018. Brandon's goal is to help the youth to grow, connect and serve not only the community but Christ.
He has been married to his wife Dakota for 4 years and they have one son, Easton.
Zion and Amber have been heading up our production team since day one. They take care of all the production, lighting, sound and cameras each week.
WILL I BE WELCOME HERE?
ONE OF THE QUESTIONS WE GET ASKED AT EVIDENT CHURCH IS "WILL SOMEONE LIKE ME BE WELCOME HERE?" WE WOULD LIKE TO TAKE THIS OPPORTUNITY TO CLEAR THE AIR AND STATE UNEQUIVOCALLY THAT THE FOLLOWING ARE WELCOME AT EVIDENT CHURCH:
ADDICTS | THIEVES | PROSTITUTES | HINDUS | BUDDHISTS | GREEDY CEOS | GAYS | GANG BANGERS |
C STUDENTS | TWEAKERS | TWERKERS | GRANDPARENTS | BACKSLIDERS | SELF HATERS | ALCOHOLICS
PIMPS | TELEVANGELISTS | NARCISSISTS | STONERS | ATHEISTS | AGNOSTICS
ZEALOTS | IDOLATERS | NICKELBACK FANS | PORNOGRAPHERS | PLAYBOYS | REPUBLICANS | DEMOCRATS
BLACKS | WHITES | ASIANS | LATINOS | GLUTTONS | SALES PEOPLE | STAY AT HOME MOMS
​
SO IN SHORT, YES YOU ARE WELCOME HERE!
WE ARE A CHURCH FOR EVERYONE | EVERYWHERE
When you come to Evident Church, you can expect to be welcomed into a friendly, positive environment by people who are genuinely excited to see you. Our gatherings last about an hour, are filled with great music, and include an inspiring message from the Bible by our pastor.
You'll find everything from casual clothes to business suits at our Worship Experience. Evident Church is not about what you look like or what you wear. Dress in what is comfortable for you!
Our goal is to make you feel welcome from the moment you pull in the parking lot. Your family is in good hands!
We look forward to worshiping and connecting with you and your family. If you have any further questions please send us a message.
Our service starts at 1030 and doors open at 10. We will be happy to direct your child to our kids room where our volunteers will engage with your child and learn about Christ in a fun and interactive way.